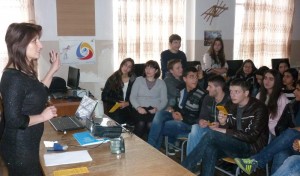 In frames of the project "Synergy – strengthening of IDPs by participation and collaboration" informational meetings were held by the activist of the fund "Sukhumi", graduator of the young leaders' school – Asmat Dvalishvili.
She was nominated in local self-government elections 2014, in Kutaisi. In spite of the fact that she did not win, she gained seriou8s experience and will continue working in this direction for next elections.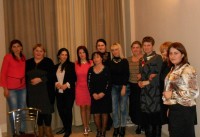 Asmat Dvalishvili conducted in formational meetings on gender issues in Public schools No17 and No 40 of Kutaisi and School No 6 of Abkhazian Autonomous Republic, named after Jiuli Shartava. The meetings were attended by parents, teachers and pupils. Meeting in Senaki Military Settlement with the wives of officers was devoted to the Mother's Day.