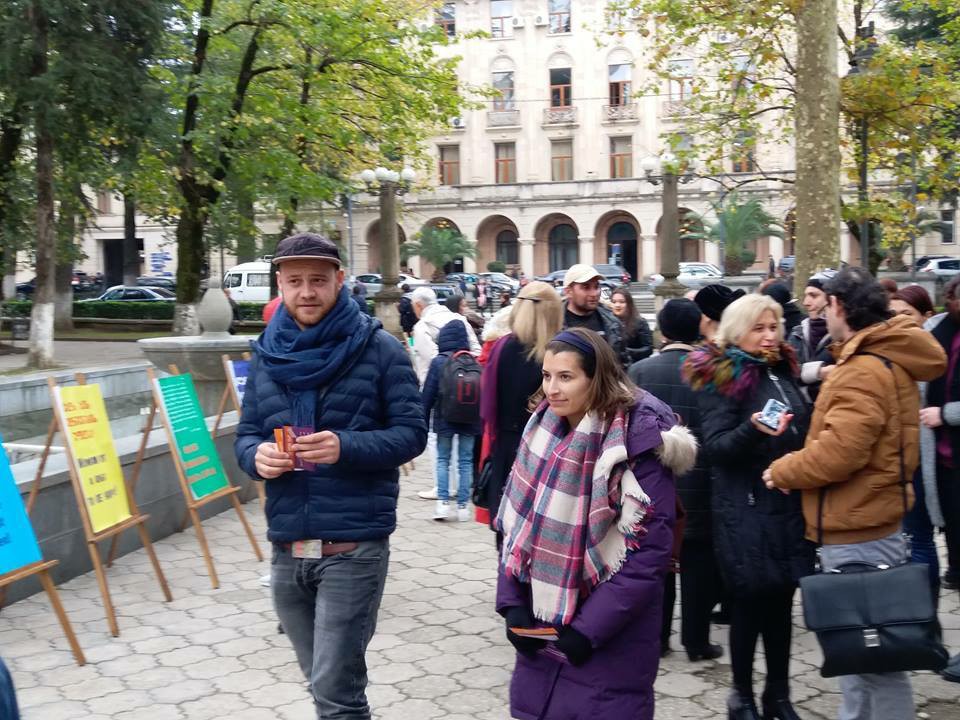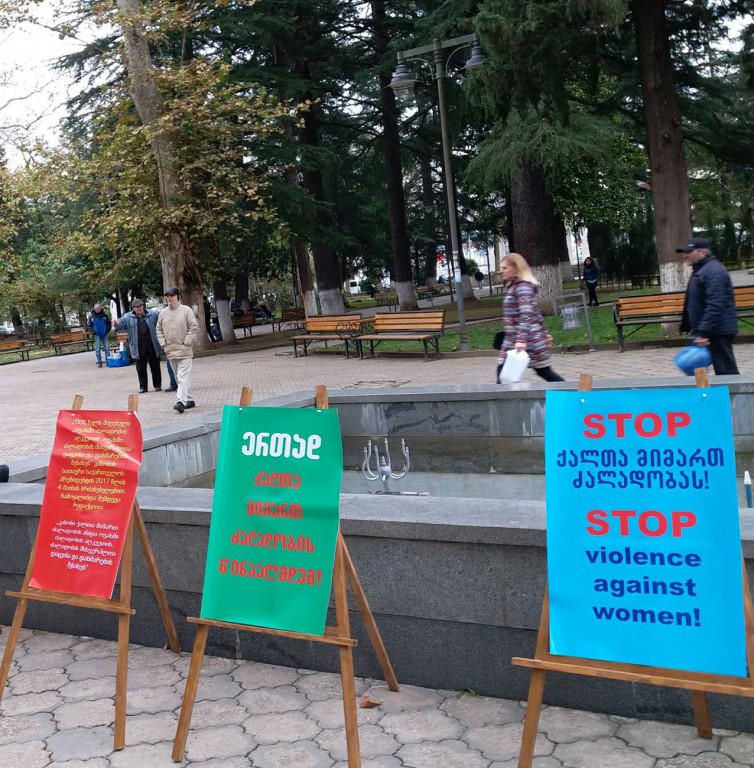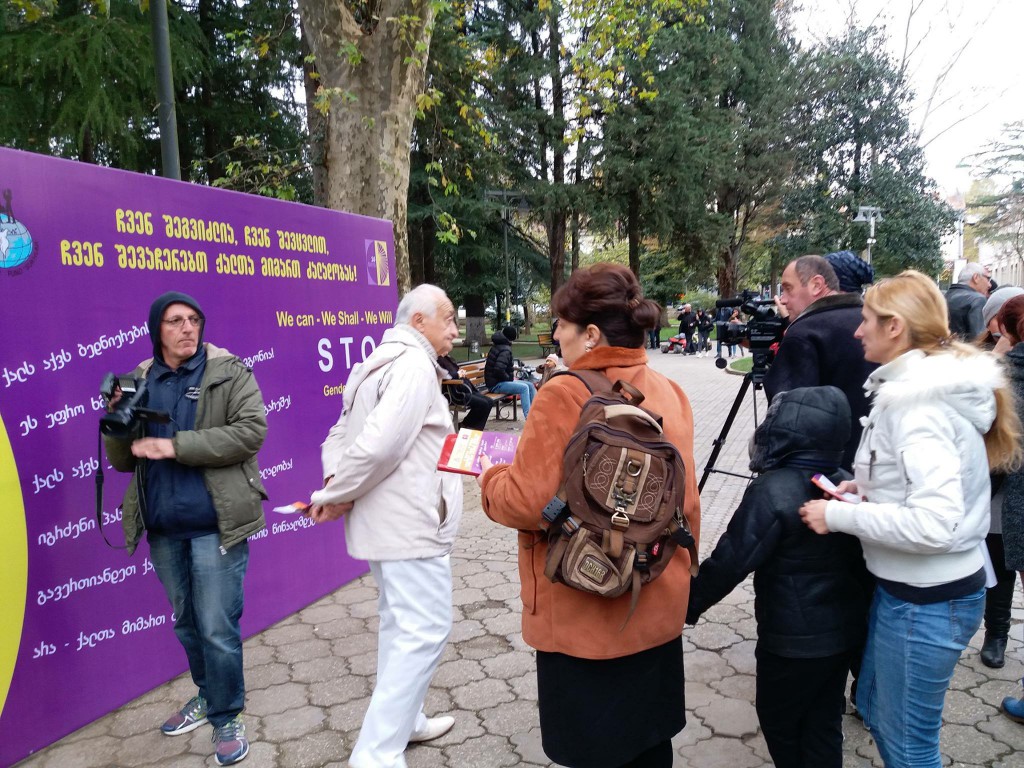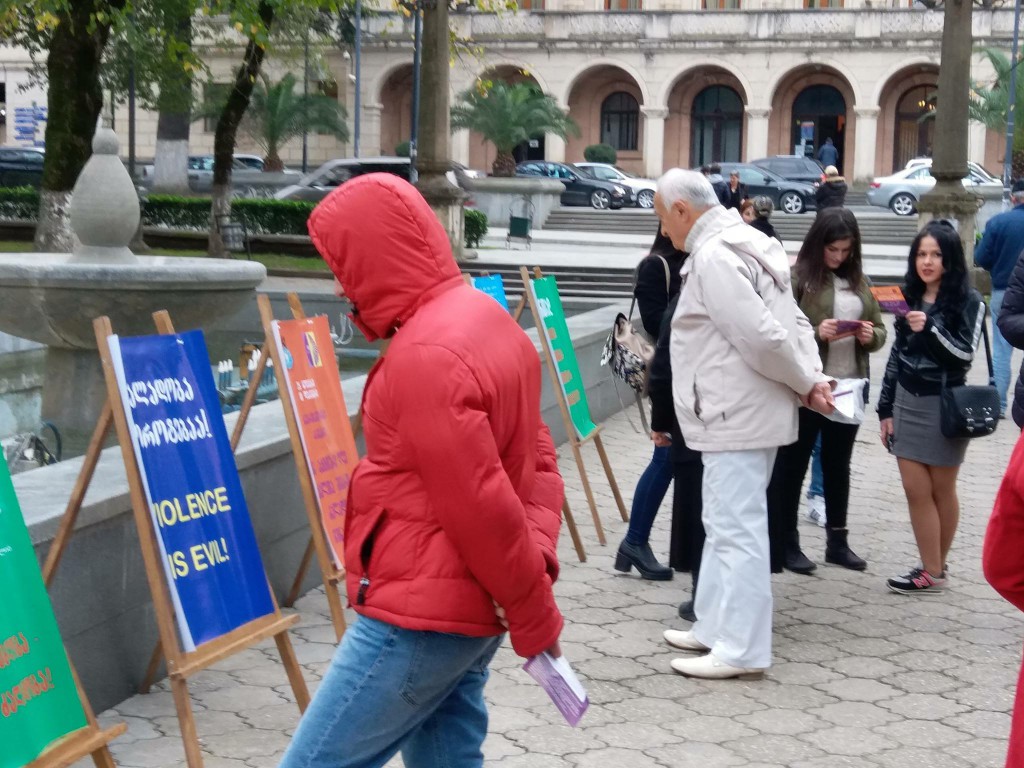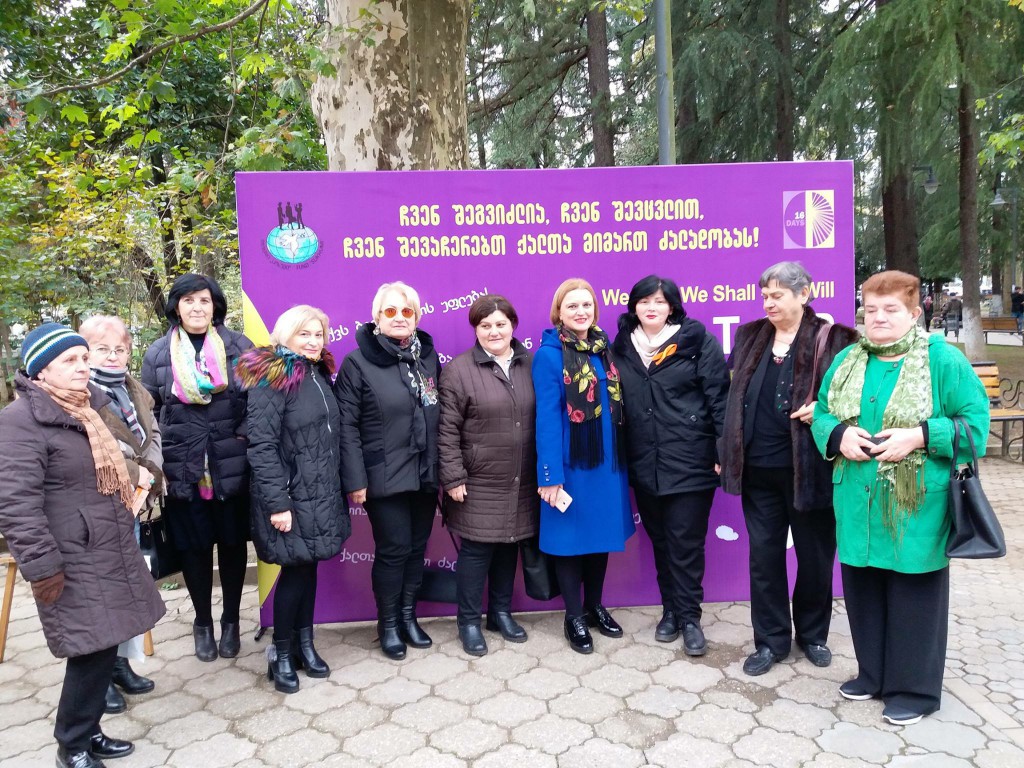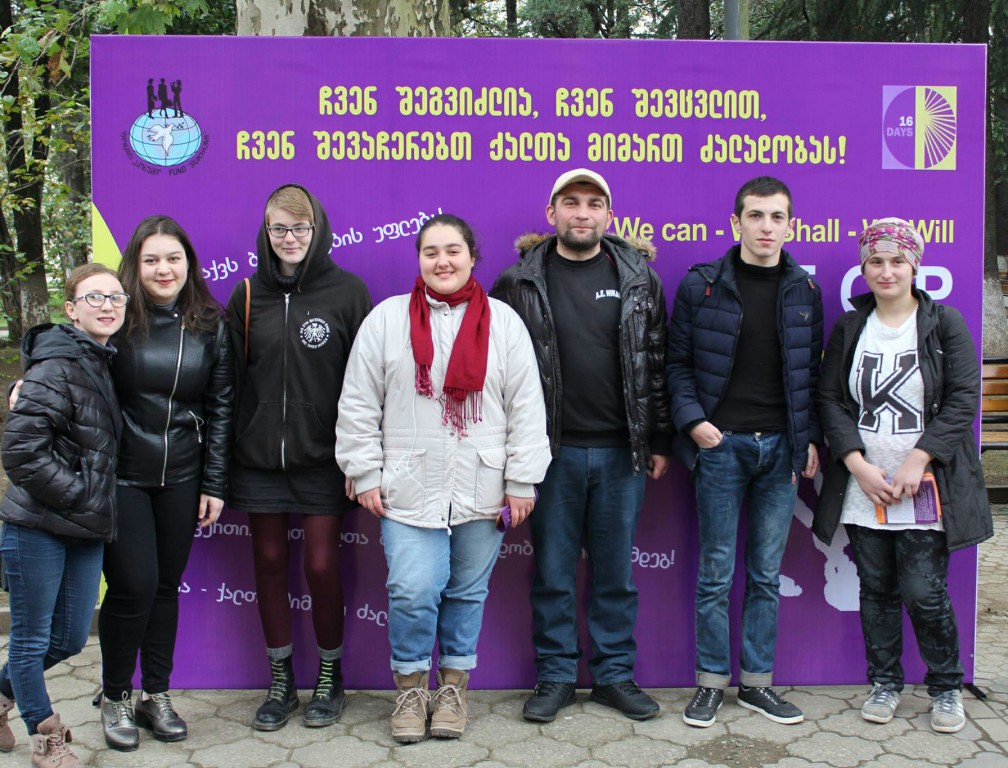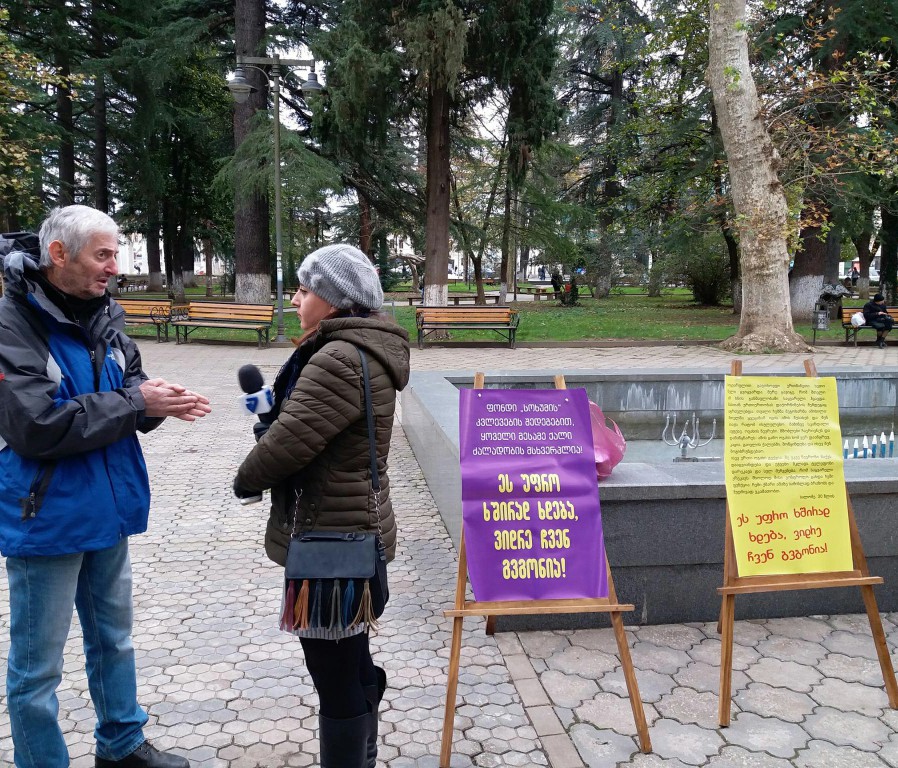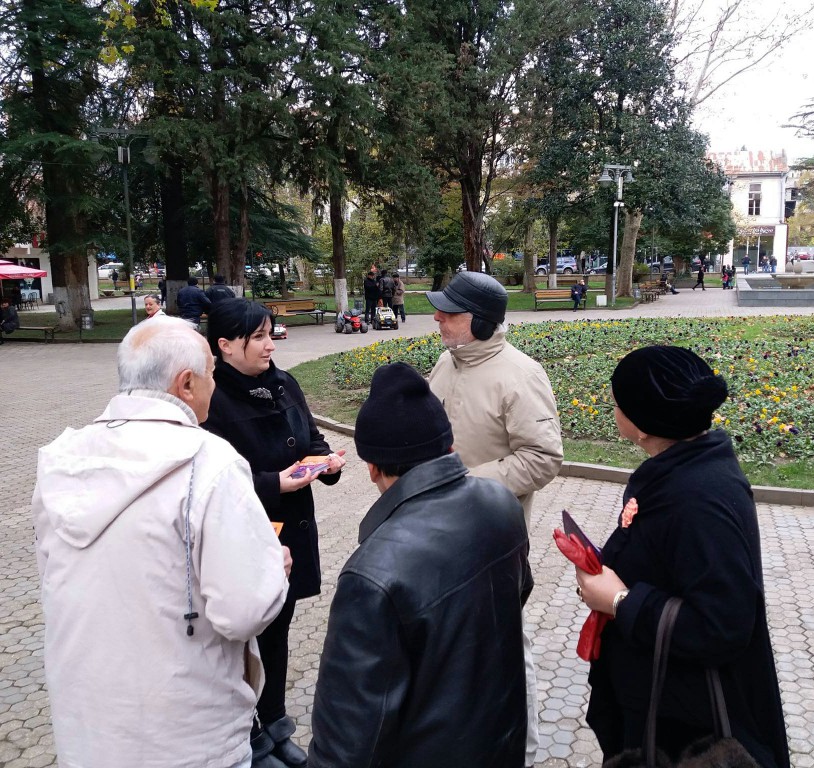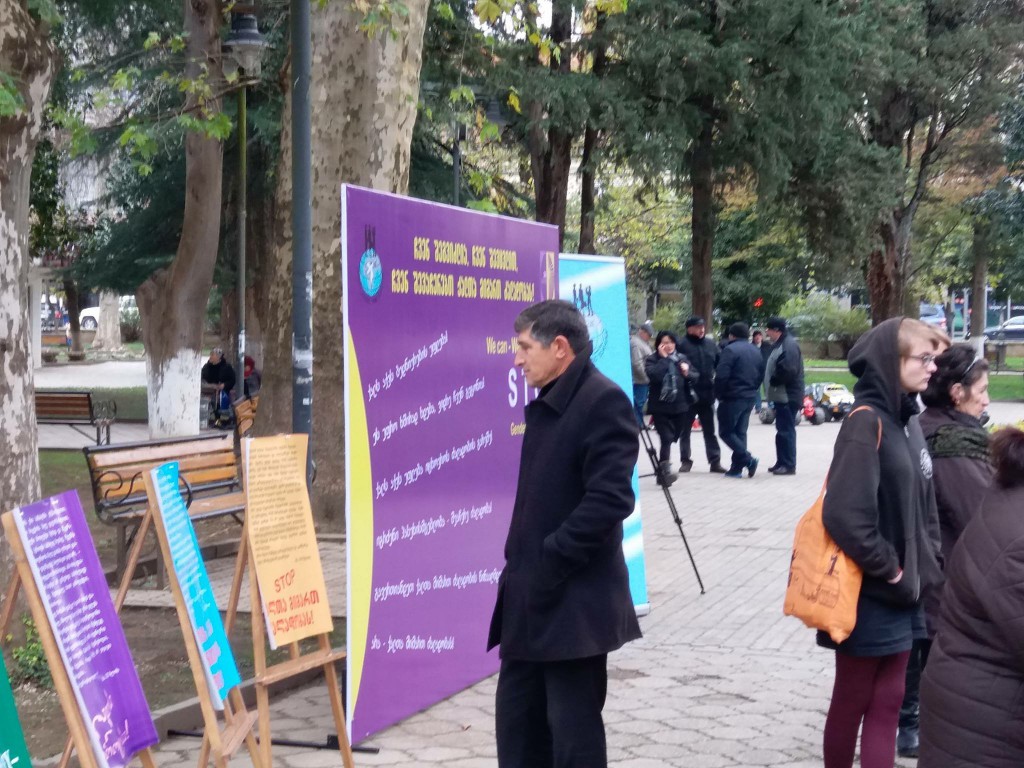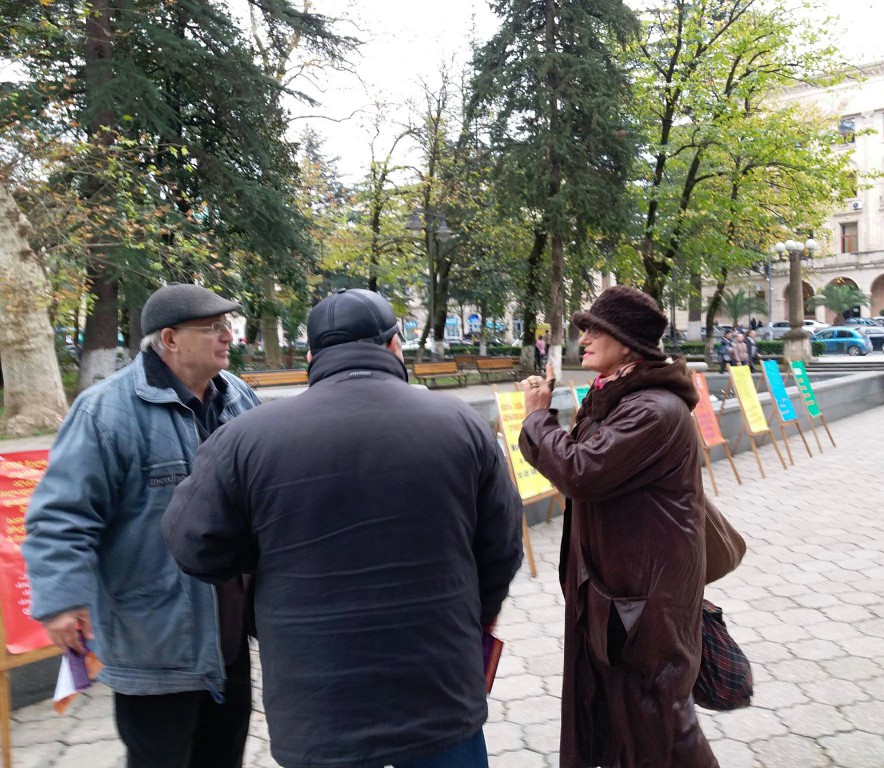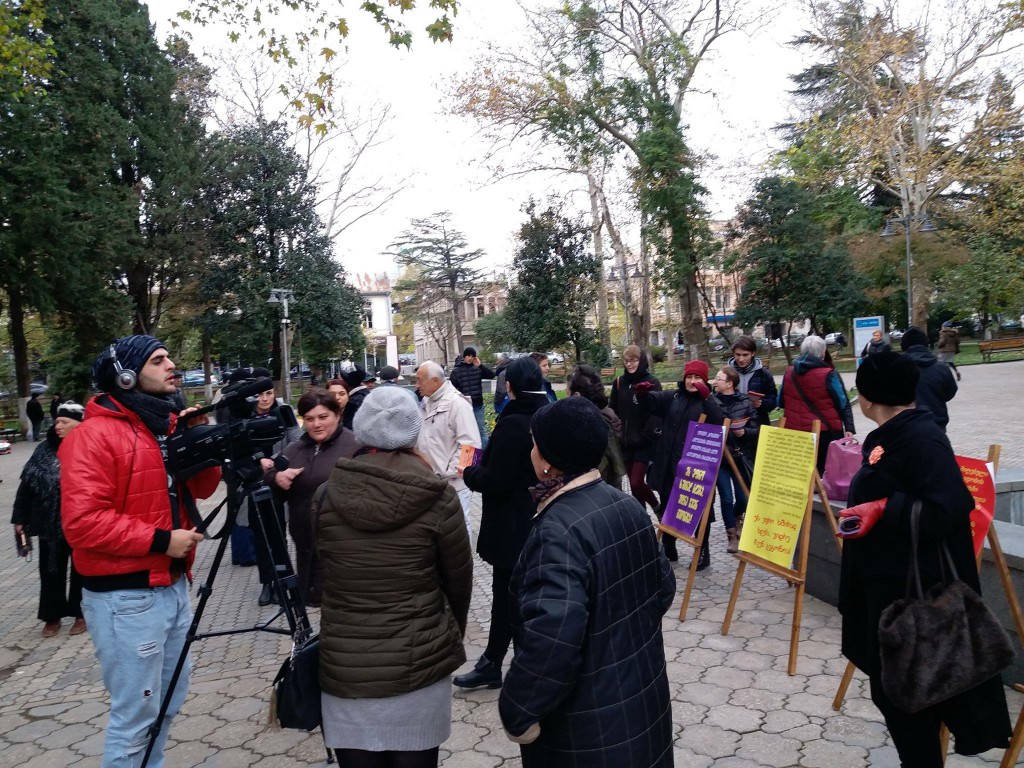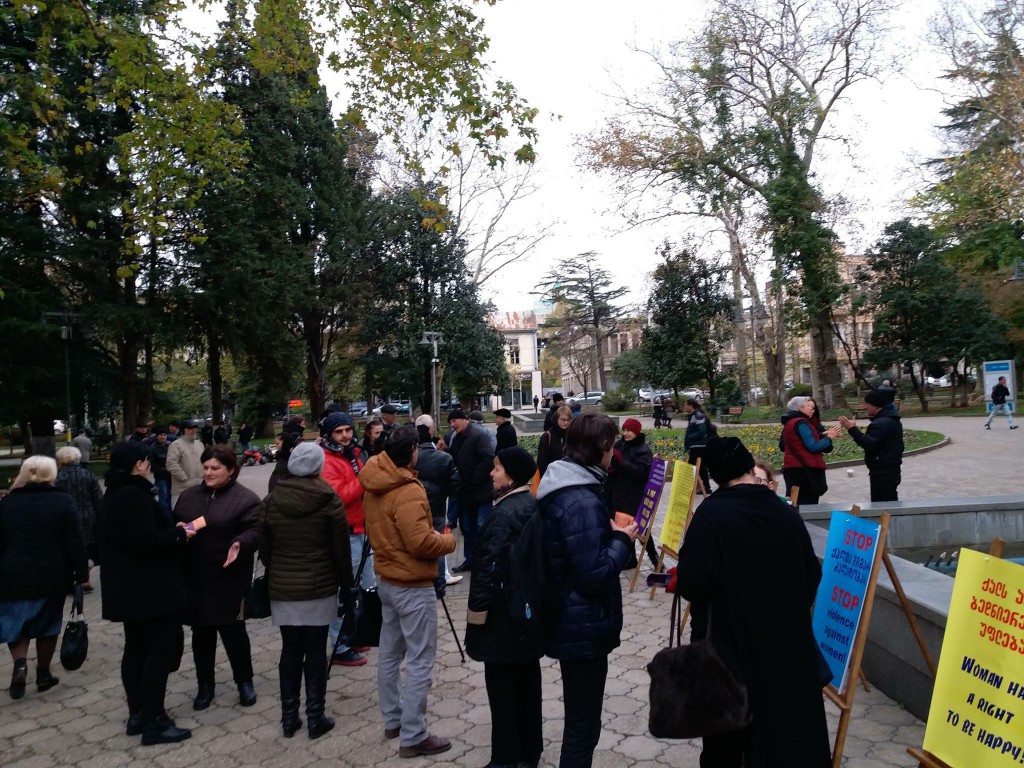 Heartbreaking stories of women victims of violence.
Calls:
"STOP violence against women!"
"It happens more often than we think!"
"There is no reason that can justify violence!"
"Unite against violence!"
"A woman has the right to happiness!"
"Feel responsibility - stop violence!"
A large banner with the inscription: "We can, we will change, we will stop violence against women!"
Such an unusual exhibition in the central park of Kutaisi was joined by the Fund "Sukhumi" to the International campaign "16 active days against gender – based violence ".
Women and men, young people and the elderly - got acquainted with the stories, read information leaflets specially printed for the campaign, took photos, gave interviews to TV journalists and protested…
The project is implemented with the support of the organization Brot
für die Welt – Evangelischer Entwicklunsdienst (Germany)